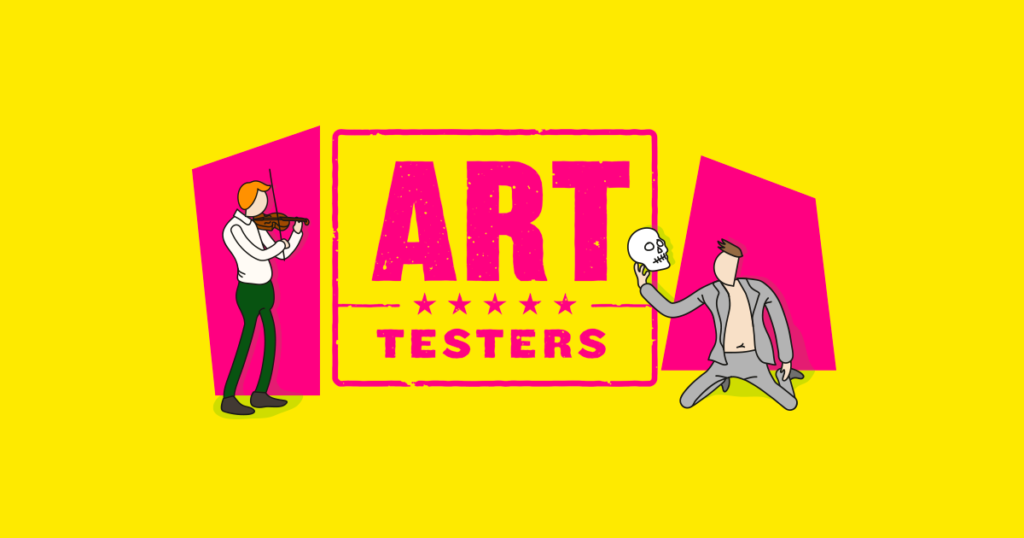 The world's biggest art review is under way
ART TESTERS ON THE MOVE
The Art Testers Campaign is the largest cultural initiative directed at young people in Finnish history. The scale of the campaign is very unique also globally. Teachers included, it has reached about 65.000 individuals per year. During the 2017–2020 academic years, every eighth-grader, 14–15-year-old pupils, three age groups in total, were offered two pre-arranged visits to performances and exhibitions. One visit took place in their own region and the other in the Helsinki area – and for those living in the capital region, a trip elsewhere was arranged. All travel expenses and entrance fees were covered by the campaign.
The Experience
The aim of the Art Testers Campaign is to provide young people with an opportunity to experience art, including the kind of art many would have no access to. Everyone is guaranteed a place, regardless of distance or personal disability. The Art Testers Campaign is bilingual and offered in both official languages: Finnish and Swedish. The Campaign is financed by the Finnish Cultural Foundation and the Swedish Cultural Foundation in Finland. Half of the funding comes from the Foundations, and half from the Ministry of Education and Culture.
In addition to the actual art, the art institutions are required to offer the pupils some preparative activities. After all, in addition to unforgettable experiences that may trigger a life-long interest in culture, the campaign strives to give young people tools for processing and expressing their emotions. During 2020–21 the campaign continues with a model where each class of eighth-graders will experience art in their near region.
In matters related to the Art Testers campaign, please contact the project manager Joonas Keskinen (joonas.keskinen (at) taidetestaajat.fi).