Keynote speakers
Professor Anne Bamford OBE is Strategic Director of the Education, Culture and Skills for the City of London. Anne has been recognized internationally for her research in arts and cultural education. Through her research, she has pursued issues of innovation, social impact and equality and diversity. A world scholar for UNESCO, Anne has conducted major national impact and evaluation studies for the governments of Denmark, The Netherlands, Belgium, Iceland, Hong Kong, Ireland and Norway. Amongst her numerous articles and book chapters, Anne is author of the "Wow Factor: Global research compendium on the impact of the arts in education" which has been published in five languages and distributed in more than 40 countries.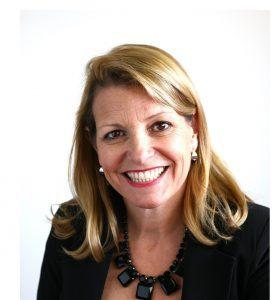 Charlotte Svendler Nielsen, PhD, is Associate Professor in Education, Head of Studies at the Department of Nutrition, Exercise and Sports, and part of the research cluster "Embodiment, Learning and Social Change," University of Copenhagen (DK). Charlotte is Co-Editor of the Routledge book series "Dance, Young People and Change" (2015, 2018 and 2020). Currently she is carrying out research in a dance – visual arts project in schools in Cape Town and Copenhagen. She is also collaborator of the Finnish strategic research project "The Arts as Public Service: Strategic Steps towards Equality" (ArtsEqual) 2015-2020. Charlotte has been Executive Board member of Dance and the Child International since 2009, and from 2019 she is Co-Chair of the European Network of Observatories in the Field of Arts and Cultural Education linked to UNESCO (ENO).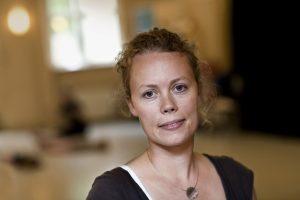 Opening speakers
Henna Virkkunen
Member of the European Parliament, Chair of Finnish National Commission for UNESCO
Johanna Loukaskorpi
Deputy mayor, City of Tampere
Tuomo Puumala
State Secretary to the Minister of Science and Culture
Viivi Seirala
Executive director, The Finnish Association for Basic Education in the Arts
Aleksi Valta
Executive director, Association of Finnish Children's Cultural Centers
Speakers at the parallel sessions
Mari Jalkanen
From a Museum Education Project to a Cultural Education Program
City of Tampere
Anne Karjula
AvoT – Open Arts Education Model in Early Childhood Education
Children's Culture Centre Lastu

Riku Laakkonen
Curious Class – A Lempäälä Case Study
Cultural Centre PiiPoo

Marta Basso
Planters project
Conarte internacional
Noora Karjalainen
Building a Solid Path Towards Artistry – Inclusion of Sign Language Children in Art Education
Ursa Minor

Liesbeth Water
Visual Thinking Strategies, for young people (15-24) with special needs
Outsider Art Museum Hermitage Amsterdam
Jeremy Johnson
Sensory: Please Touch the Art
University of Nebraska at Omaha*
Joanna Orlik
Very Young Culture. Successful systemic program for culture education
Malopolska Culture Institute in Krakow
Lígia Ferro & João Lopes
Is the city children's business? Thinking about the implementation of children's rights to urban culture
Arts Faculty, Porto university

Jolita Bečienė
Culture Passport – an instrument for the development of children cultural competencies
Ministry of Culture of the Republic of Lithuania

Aron Weigl
Worldwide cultural rights for children. Arts education as a challenge of transcultural relations
EDUCULT, Austria

Collette Brownlee
"Cool,very fun and kind." Children's views matter in museums.
Irish Linen Centre and Lisburn Museum
Beatriz Barreiro Carril
The Charter of Cultural Rights of Children: Law, Arts and Literature
Rey Juan Carlos University
Sian James
Creative learning through the arts – an inclusive entitlement for all children in Wales
Arts Council of Wales
Auni Tuovinen
Children with disabilities and participation in Cultural Education Plan; case Saarinen Special School
Childrens culture center ARX
Hanna Kamensky & Hanna Backer Johnsen
Enhancing the fulfilment of children's cultural rights in Finnish Basic Education in the Arts
The University of the arts Helsinki, Sibelius Academy
Tommi Nevala
Stop motion animation as a tool for self-expression among children with special needs
City of Oulu, Valve Film School for Children
Tiia-Mari Mäkinen
Chickenshed Theatre – Theatre Changing Lives
Chickenshed Theatre, United Kingdom
Ulla Hokkanen
'Wires crossed – A Balancing Act for Europe'
Galway Community Circus
Annina Ylikoski
Binding together the past and the present
The Ostrobothnian Children's Culture Network BARK
Kaisa Kettunen & Mihye Lim
Partnership under construction – Developing arts education together in Helsinki and Seoul
City of Helsinki, Annantalo Arts Centre &
Anna Rastas
Safer spaces for all the children. Cultural production and the neglect of children's perspectives in multiethnic societies.
University of Tampere
Gerhard Jäger
Implementation of Children's Cultural Rights : Whose Responsibility ? Plea for an Arts-Integrated Curriculum
Art Basics for Children / ABC – Belgium
Marianna Lehtinen & Aura Linnapuomi
Every child's right – Case project SATA2
City of Tampere & Culture for all
Anu Laukkanen
Discourses of accessibility in art education and health services
University of Turku
Malena Janson
Is children's cinema really every child's cinema? Representation and ideology of contemporary Swedish children's cinema
Stockholm University
Kaisa Laaksonen
Children's right to culture in children's fiction in Finland
Lastenkirjainstituutti / Finnish Institute for Children's Literature
Rosamaría Bolom
Art and Children's rights. How art can improve a positive dialogue between children and youth?
Artist
Art Testers
Anu-Maarit Moilanen
Welcome "200 000 Art testers on the move!"
Tarja Pääjoki
Art Testers Research. "Co-operation between schools and arts institutions in Art Testers project."
Sofia Laine & Maaria Hartman
Art Testers Research. "Young people testing art. A study on the effects of the Art Testers initiative on young people."
The Finnish Youth Research Network, Helsinki, Finland
Anton Schalin
Art Testers Research. "Literature review and preliminary results from Swedish-speaking youth's interviews."
Accessibility checklist
Speakers, please use the presentation accessibility checklist to make sure that your presentation is accessible to people with disabilities.