Accessibility in Children's Arts and Culture
Every child and young person has the right to experience and create art. Access to engaging in leisure activities should be as easy as possible regardless of such considerations as physical limitations, support needs, first language or a family's financial situation. Recognising diversity in all people – whether child or adult – is the first step towards realising the cultural rights of children and young people and achieving greater equality in children's arts and culture.
Recognising and accounting for diversity and different approaches in the planning and implementation of services can make them more accessible. Complete accessibility requires minimising all possible barriers to participation, including access to information, financial means, physical environment, the use of senses, social factors, and understanding. The aim is to enable children and young people to choose art hobbies and activities based on their interests, rather than limiting their choice only to those services that provide for the diversity of participants and the removal of barriers to access.
The better the provision of cultural rights to children and young people, the greater the sustainability and the impact of children's cultural activities. As professional practitioners of children's arts and culture (and subsequently other cultural professionals) attract new talent, the quality of children's cultural provision improves. The aim is to create a level playing field for children's arts and culture, where everyone has the opportunity to take up leisure activities, participate, and receive training and work, regardless of their individual characteristics.
---
Accessibility Guide for children's cultural centres and basic art education institutions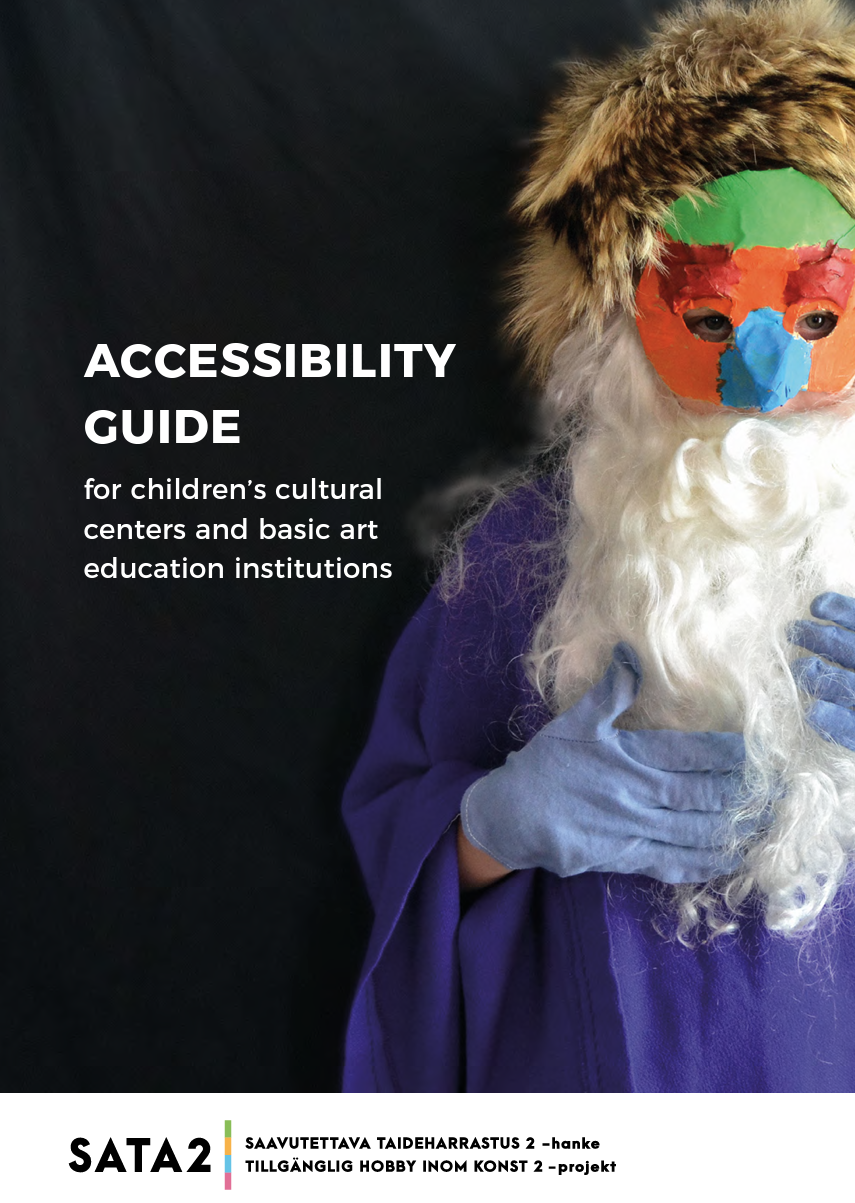 The guide aims to provide tools and tips on accessibility, and was produced by The City of Tampere as part of the SATA2 Project (Accessible Art Hobby 2). The guide and Accessibility sign aim to improve access to art and culture activities for children and young people with special needs nationwide.
Photo: Playing in the adventure space of the Children's Cultural Centre Rulla. Photographer: Taru Huokkola