Quality in Children's Arts and Culture
In children's arts and culture work, quality signifies child-centred artistic and cultural activities implemented in a professional and sustainable manner. Knowing and preserving cultural heritage helps to build community cohesion and a sense of personal identity.
Practitioners of children's arts and culture ensure quality in their work as a sign of their commitment to the priceless communal assets of culture, heritage and children's participation in the arts and society. We develop professionally-implemented, high-quality and sustainable services that are accessible to every child and young person as equal and holistic individuals.
---
Quality Manual for Children's Arts and Culture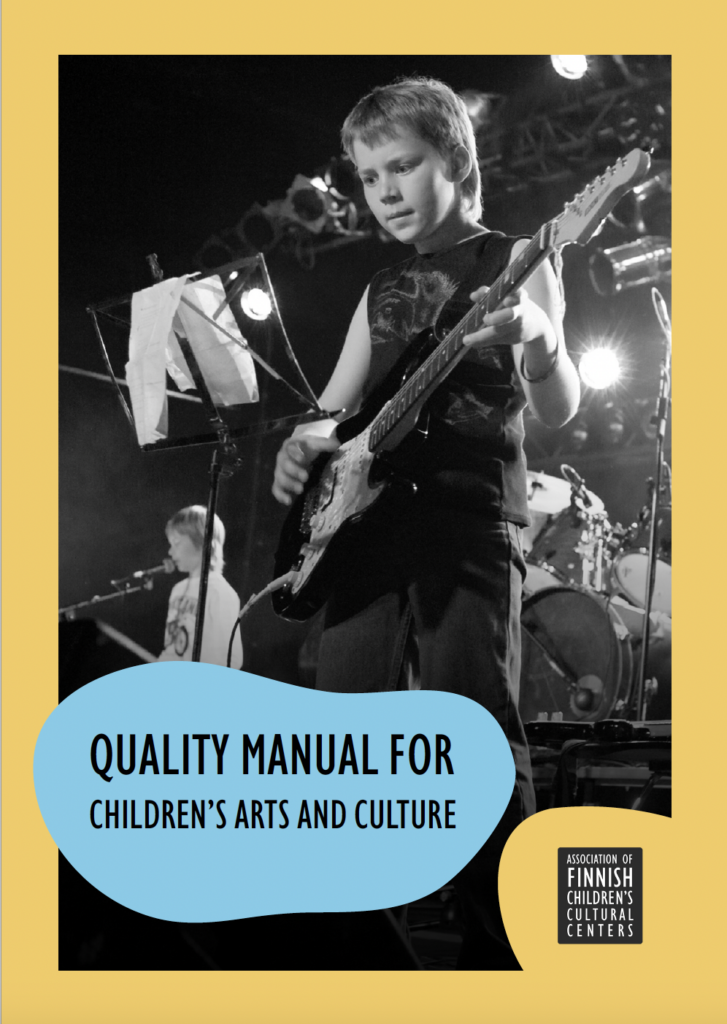 The Quality Manual for Children's Arts and Culture contains definitions and quality indicators to help all those working in the field to study and reflect on the inclusion of quality in arts and culture work with children. The quality of activities is assessed from the perspectives of art and culture, child-centredness, professionalism, equality, sustainability and cooperation. The Manual was revised and published in November 2022.
The Quality Manual is freely available and its authors can be contacted, through the Finnish Association of Children's Culture Centres, for advice on quality development.
---
Children's cultural practitioners discuss what is quality in children's arts and culture