The Association's operations are guided by a common strategy
The Association's operations are steered by the strategy approved by its members. The Association's strategic values include quality, equality, child-orientation and art.
In the vision for 2020, the Association of Finnish Children's Cultural Centers is a nationally significant expert in developing children's culture and increasing its visibility. The resources of the cultural centres for children and youth have increased considerably. The Association has helped improve professional competence in the field as well as employment for professionals in children's culture.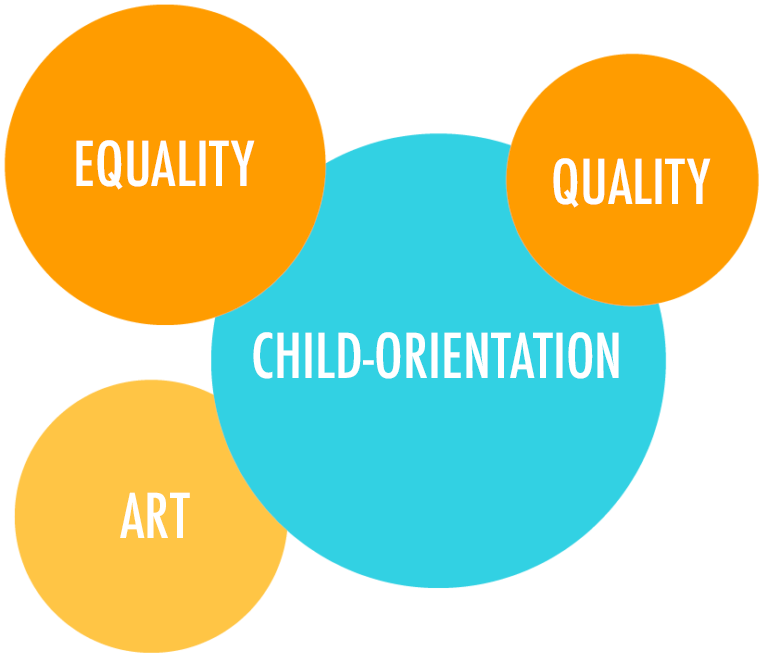 Quality manual
The child culture quality manual is a publication written by experienced children's culture actors on the elements required to build up quality in children's culture. The manual includes definitions and parameters for quality, which help all who work in the field of culture for children and adolescents to reflect on and examine the actual existence of quality in children's culture work. The quality of operations is examined from the points of view of child-orientation, professionalism, accessibility, experience and cooperation.
The Taikalamppu network of cultural centres for children produced the first version of the child culture quality manual in 2013, with the purpose of supporting self-evaluation and long-term development of the cultural centres. The Association updated and published the quality manual in November 2016.
Download the quality manual (pdf). The quality manual is in Finnish.
The quality manual is freely available, and inquiries as to consultation by the authors in the development of quality can be addressed to the Association of Cultural Centres for Children in Finland.